CANSEARCH Foundation: production of an awareness film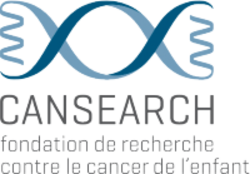 CANSEARCH, la Fondation de recherche contre le cancer de l'enfant, a organisé une soirée caritative dans le but de financer des projets de recherche contre le cancer atteignant les enfants et adolescents. Pour cette grande occasion, la Fondation a mandaté a2p.agency pour l'écriture et la réalisation d'un film de sensibilisation projeté aux quelques 850 invités présents.


a2p.agency has produced a beautiful film about the work done by the CANSEARCH Foundation and its researchers. This film has received excellent feedback from a wide variety of audiences, helping them to better understand and raise awareness of individualized therapies for children with cancer. It was a pleasure to work with the A2P Agency, who immediately understood what we wanted to convey as a message and how to achieve it. We have with this achievement a new communication tool and are very satisfied.