Montblanc Smart Headphones for Stan
Montblanc launches its first Smart Headphones and it is Swiss tennis champion Stan Wawrinka, the company's new Mark-Maker, who presents this concentrate of high-tech and luxury. Montblanc chose to call on the a2p agency team for press relations and artistic direction of the launch video.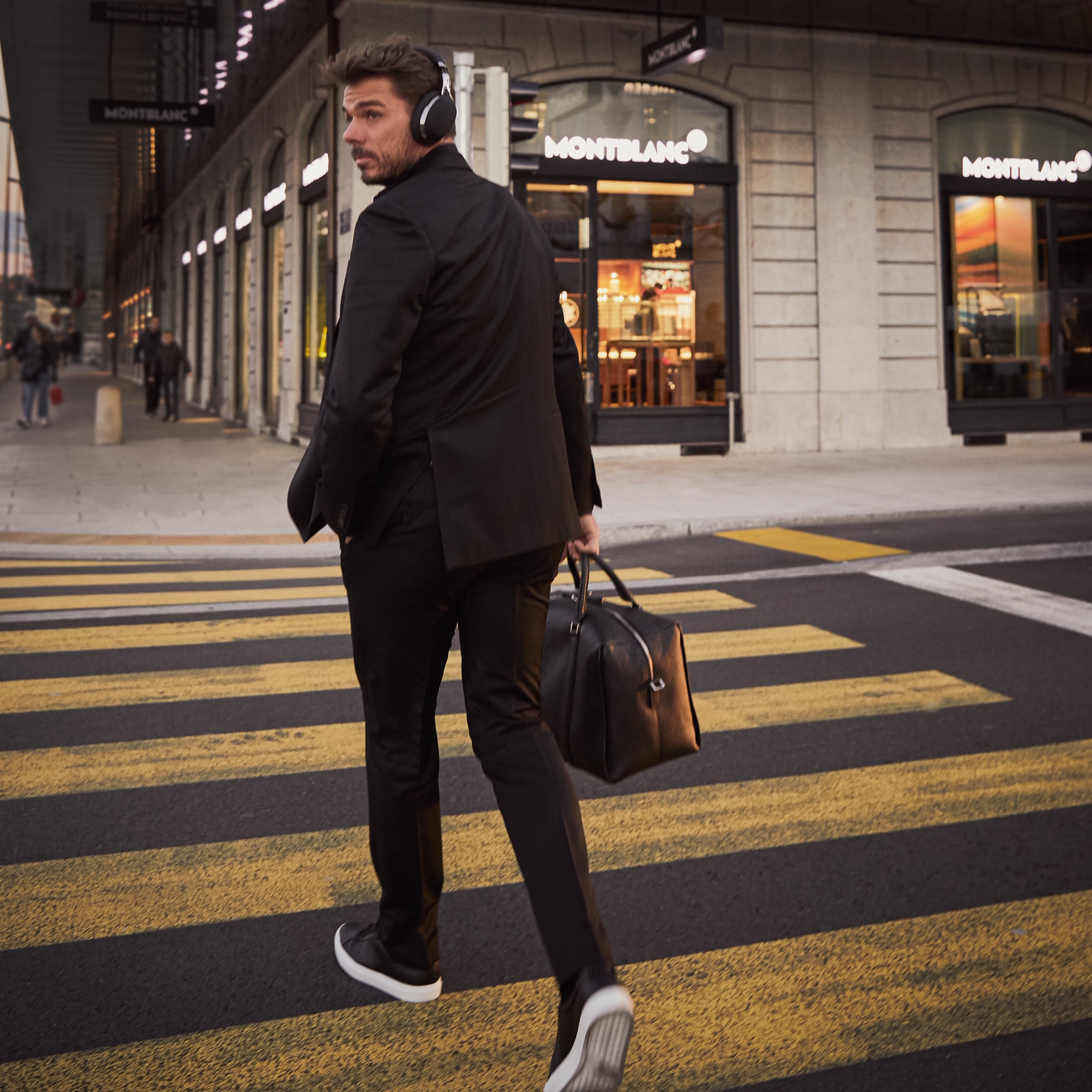 On the evening of the launch at the Montblanc boutique in Geneva, Stan Wawrinka, very elegantly dressed in black, had taken the opportunity to ask questions about his passion for tennis, confessing that he uses the long hours spent on planes to relax while listening to music.
It is through this dynamic that a2p imagined this scene in a very characteristic sound universe. Essential travel companions, the shoulder bag and headphones are highlighted to reinforce the idea of an active and modern man. On the production side, the focus is on a mix of rhythmic and slow motion images, with product shots, subject matter and mood illustrations.