The Salon International de la Haute Horlogerie in the spotlight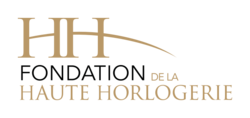 Chaque année, en janvier, Genève accueille le Salon International de la Haute Horlogerie (SIHH): un évènement incontournable pour tous les professionnels, journalistes, collectionneurs ou simples amateurs de la Haute Horlogerie, provenant des quatre coins du monde. La Fondation de la Haute Horlogerie (FHH), organisatrice du SIHH a choisi de s'armer du savoir-faire d'a2p.agency pour couvrir cet événement.

As part of this collaboration, a2p.agency has deployed a major audio-visual offer.
> Inauguration: scriptwriting, organization and presentation of the Ceremony.
> Auditorium: conceptualisation and management of the site, of which the filmed content was broadcasted live on SIHH social media and shared with third parties.
> Audio-visual production: production of various types of video content (mini documentaries, Instagram videos and stories, live broadcast, highlights, etc ...) designed to support the social networks and digital platforms of the event.
a2p.agency has been able to perfectly meet the needs of the customer by putting at its service, a quality audio-visual know-how and capacities of reactivity and adaptability.