The art of Craftmanship through Mazda and Onkai Heiwa
Eric Blum and Luca Meyer of Onkai Heiwa, Mazda's Takumi ambassadors in Switzerland, create high-end leather hats and bags that reflect their quest for perfection down to the last stitch.
Photos by Alex Teuscher Photography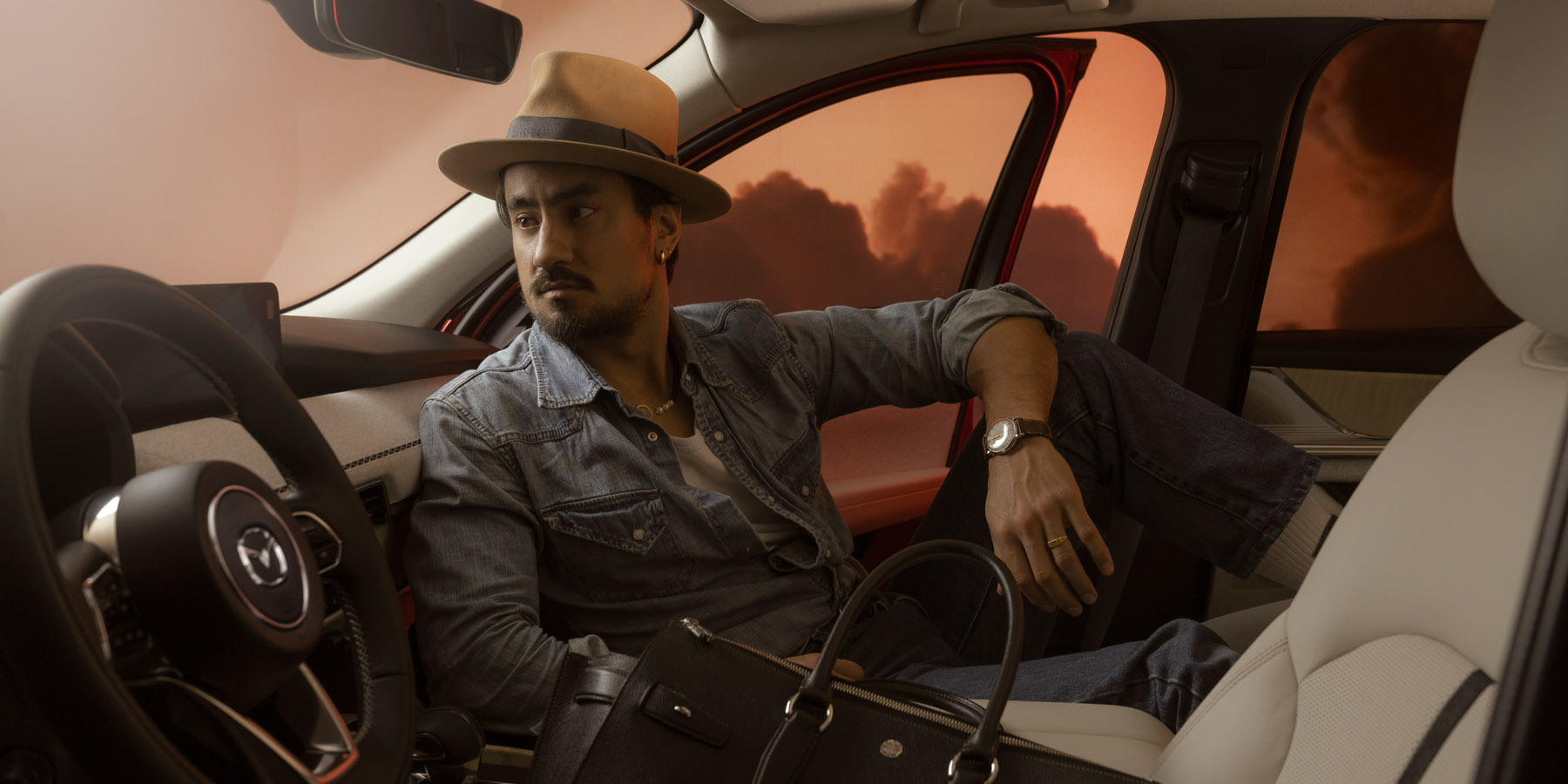 "Crafted in Japan", the art of Japanese craftsmanship is at the heart of the film project produced by A2P agency on the collaboration between Mazda and the Zurich-based manufacturer Onkai Heiwa.

Our teams filmed in the Groupe Point Prod Actua studio, where a hatmaker's workshop was recreated for the occasion. Thanks to LED technology, our teams let their creativity shine through, mixing sets and lighting effects to enhance the shapes and aesthetics of the products.
The main intention was to show the parallel between the design of the Mazda CX-60, inspired by Japanese master craftsmen, and the heritage of Eric Blum, which is reflected in his creations.

To discover Eric Blum's know-how, purity and elegance of his gesture, we imagined a link between the refined and elegant interiors of the vehicle, and the sporty look.
Photos par Alex Teuscher Photography